CONVENIENT AND SAFE ORDERING OPTIONS
Curbside Pickup and Delivery
Until further notice, our operations are limited to curbside pickup and delivery only. The store will remain closed to the public and walk-up orders will not be possible.
---
When Life Gives You Coronavirus, Make Beverages!
We are ready to help you again.
How to Order?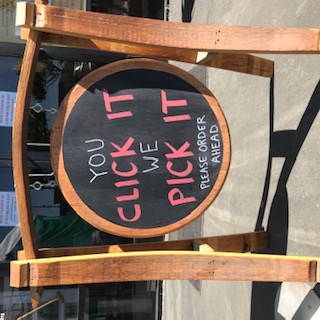 1. Order using our website. The payment system will allow for touch-free payment. Please plan for some delay as we are experiencing a high demand as we re-open and very limited staff. Wait times for pickup may be 1-2 business days.
2. Can't find something? Add comments to the order or email us at info@thebeveragepeople.com or call and leave us a message at 707-544-2520. We will respond.
How to Pickup?
Please await confirmation by email or phone that your order has been prepared before coming to pickup. Pre-paid and prepared curbside orders will placed in the shade tent in front of the store for convenient pickup. Be aware that our current operating hours are 10:00 AM - 3:30 PM, Tuesday through Saturday.

---
Considerations for our Fermenter's Community Members
1. What will happen to my Fermenters Community Membership?

For our Fermenter's Community Members, the valid dates of your memberships will be extended by the entire period of closure, April 2 to May 18---or 47 days.
1. I have store credits as a Member, what will happen to my credits?

If any credits expire during our closure, we will still honor them once we are open to the public again. In our software, they will automatically show as expired when they pass their expiration date, but our staff can review those expiration dates and manually apply any that expire while we are closed.