The Beverage People - Fermenter's Warehouse
1800 Empire Industrial Court, Ste A, Santa Rosa, CA 95403, USA
Email Us at: info@thebeveragepeople.com
Schedule a Phone Order: Click to schedule.
Schedule an In-Store Appointment: Click to schedule.
---
How We Support the Community
---
Sharing Fermentation Expertise Freely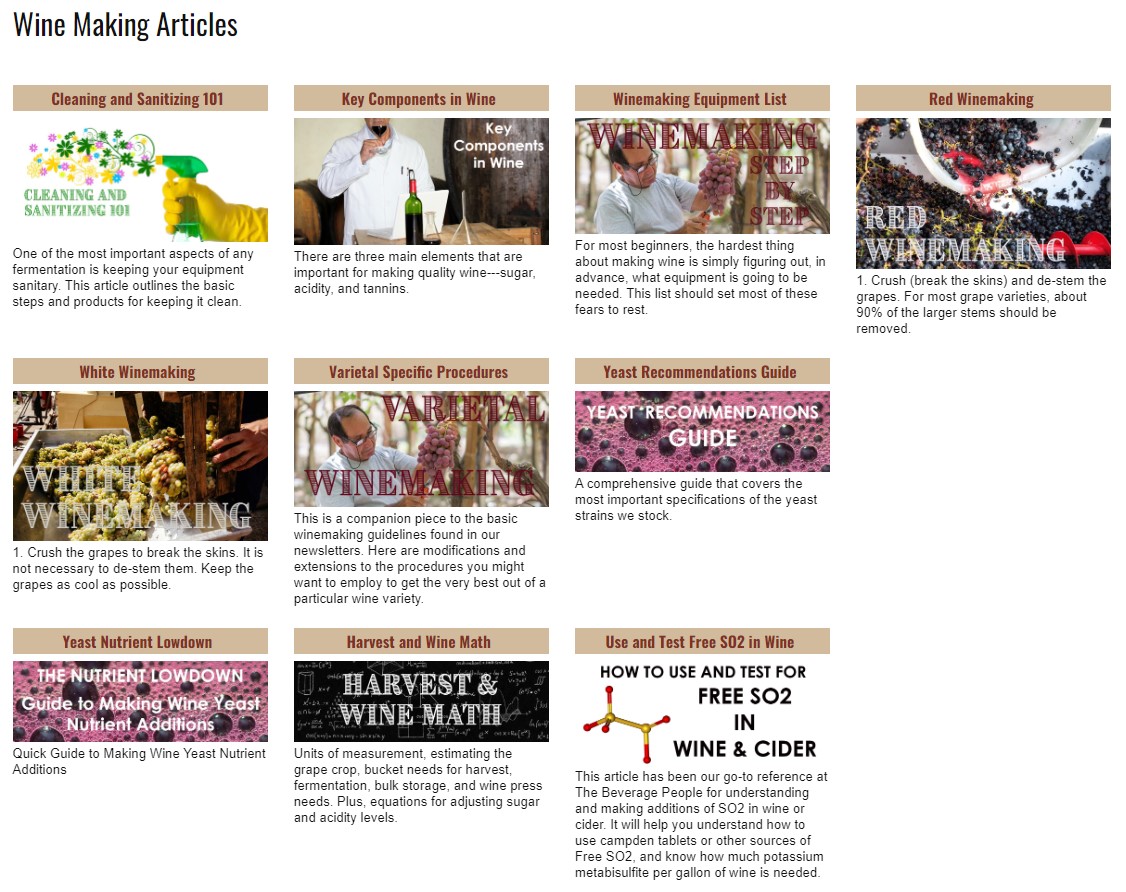 Through our own teaching and writing, we communicate best practices for success with the fermentations we support. We make ourselves personally accessible to local producers, both commercial and hobbyist, for any needs that arise in the production process.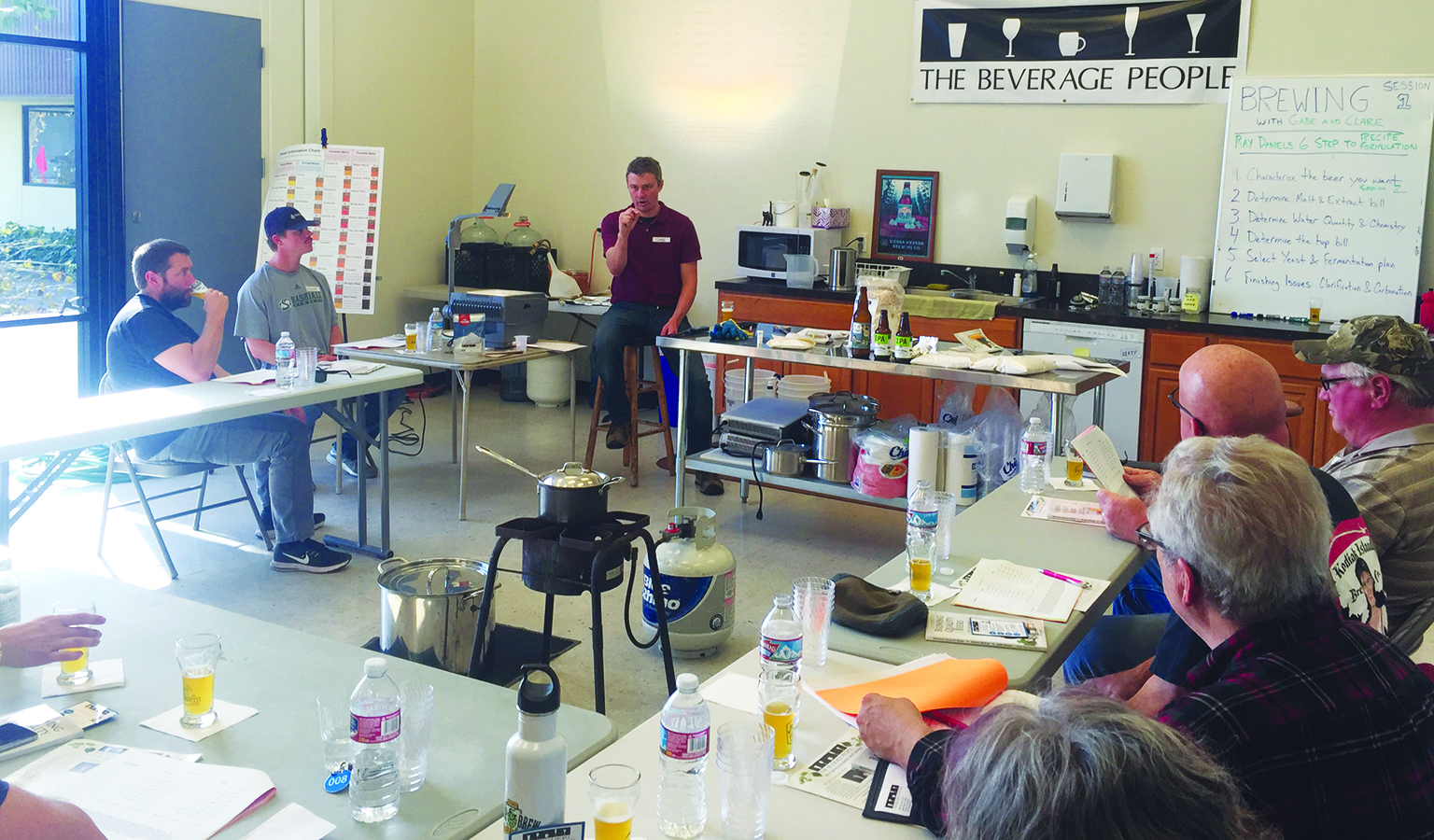 Through the years, we have taught hundreds of students, presented dozens of free public educational demonstrations, organized many competitions, supported local hobby clubs, and freely given out our instructional content and encouragement to all people who pass through our shop.
Helping Add Value to Local Agriculture
We are a community dominated by agriculture, famous for our grapes, apples, dairy, and more. Much of the work we do is focused on adding value to the harvested crops. While the grapes needed for a 750 ml bottle of wine might typically cost about $2-3 in Sonoma County, a world-class wine produced from those grapes might be worth $10-50! Our job is to help make that conversion from crop to world-class beverage possible for everyone.
Providing a Creative Outlet for the Community
Fermentations are fun, and we facilitate success in the crafts we support!
We handle the nitty gritty logistics of supply chains and quality control. We support our customers with warranties and knowledge. And, we enjoy these crafts, too, so there is camaraderie in the effort.
Creating Local Employment, Tax Collection and Payment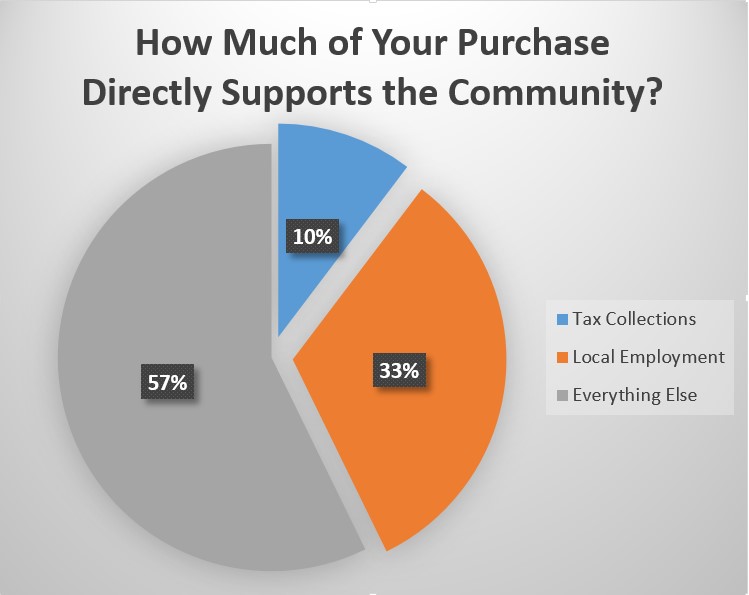 When you support us, our staff supports you. A large percentage of the dollars you spend with us are channeled directly into local jobs. In the fiscal year ending 2022, 33% of every dollar spent went directly into paying our local staff.
As a small, local business, 10% of every dollar spent with us supports the community through taxation.

Sales taxes, constituting over 6% of every dollar spent, supports our local government. Property taxes on our real estate and all business assets supports the education of our local kids, ensures fire and police forces are funded, the libraries, train, and many other essential local services. Payroll taxes, more than 3% of each dollar you spend, ensures adequate support during old age for our current retired community members. Meanwhile, workers compensation and other taxes, like city business taxes, play their part in achieving the various goals set by the community.
We Support the Community through Times of Adversity
We have survived pandemic, fires, and recession with our community. We remain on the job and available to help.
---
MEET THE STAFF
---
The Beverage People is a family owned and operated retail and mailorder store. We have been in business since 1980 right here in beautiful Sonoma County. We are experienced, knowledgeable, and enthusiastic about all your fermentation hobbies. Teaching and sharing information with our customers is what we do best.
We strive to help our customers produce world-class fermented beverages and foods by bringing together quality supplies and best-practices instructional content. Our knowledgeable staff works hard to channel an international supply chain and multi-industry knowledge base to make sure your hobbies are successful. We bring you both products and informational materials, at prices that compete with any nationwide online retail firm.
---
HISTORY OF THE BEVERAGE PEOPLE