ORDERING FOR PICKUP
SAVES TIME & MONEY
---
We aim to fulfill orders efficiently and economically to keep your fermentations on track.
---
1. Curbside Pickup at our warehouse in Santa Rosa

1. We offer same day fulfillment if you order for pickup at our warehouse. Fulfillment occurs daily, Tues - Sat, 11 AM - 5 PM. We aim to fulfill orders in 2 hours or less, whenever possible. We will communicate to you if there is some hang-up. Any items requiring refrigeration (liquid yeast, bacteria, etc) will be kept in the pickup fridge in our pickup area safely awaiting your arrival.
2. Most of our goods are eligible for our online-only 25% discount. Items priced above $200 individually are not eligible for this discount (but they are still eligible for the 15% membership discount!).
3. Can't find something? Add comments to the order or email us at info@thebeveragepeople.com. We will respond. Email and phone communications will generally result in delayed fulfillment.
How to Pickup?
Please await confirmation by email or phone that your order has been prepared before coming to pickup. Pre-paid and prepared orders will be placed in the Pickup Area in the front entry area of the warehouse for convenient pickup.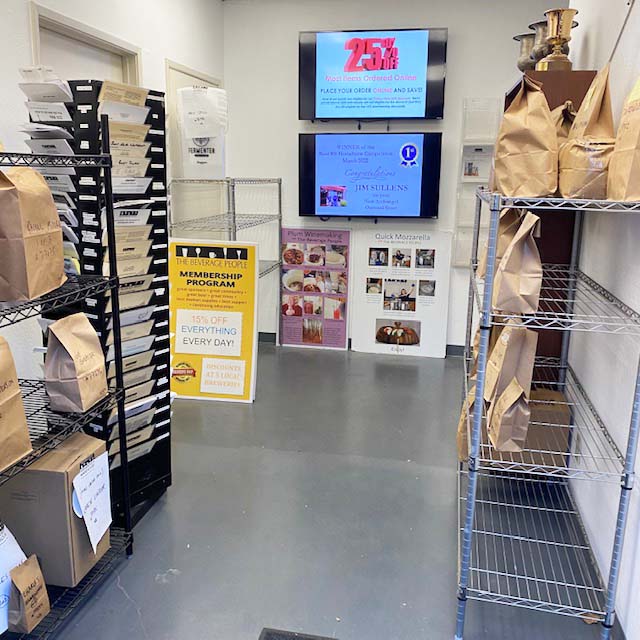 ---