CONVENIENT AND SAFE ORDERING OPTIONS
Pre-order Pickup - 10:30 AM to 6:00 PM, Tuesday - Saturday (CLOSED SUN/MON)
We are no longer open for unscheduled walk-up orders. To fulfill your needs, please make use of our pre-order pickup program (AKA Curbside), delivery and in-store appointments as safe and convenient options. We aim to fulfill pre-orders efficiently and economically to keep your fermentations on track.
---
How to Order?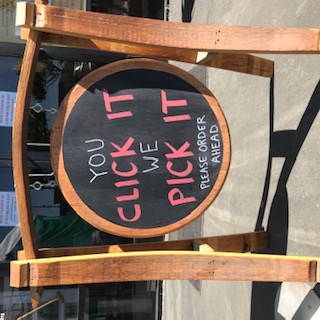 1. Order using our website. The payment system will allow for touch-free payment. We offer same day fulfillment if you order using our website. If you order by 10 AM, we aim to have your order ready for pickup by 4 PM (CLOSED SUN/MON) - or communicate to you if there is some hang-up. Our Pickup Trailer is open 10:30 AM to 6:00 PM, Tuesday - Saturday (CLOSED SUN/MON)
2. Can't find something? Add comments to the order or email us at info@thebeveragepeople.com. We will respond. Email and phone communications will result in delayed fulfillment.
How to Pickup?
Please await confirmation by email or phone that your order has been prepared before coming to pickup. Pre-paid and prepared curbside orders will be placed in the Pickup Trailer in front of the store for convenient pickup. Our current Curbside Pickup Hours are 10:30 AM to 6:00 PM, Tuesday - Saturday (CLOSED SUN/MON)