About Our In-Store On Demand Reverse Osmosis Water For Brewing Beer
The Beverage People is proud to offer our local brewers a quick and easy way to brew with reverse osmosis - RO - water, just like the pros! Our state of the art system outputs incredibly soft water with less than 10 ppm total dissolved solids. RO water is the perfect blank canvas for brewing any style of beer by simply adding back the desired salts or brew a true to style Czech pilsner without any further treatment.
Reverse Osmosis Water Pricing
$0.70 per Gallon of RO water
Our RO Water Treatment Process
Santa Rosa municipal water is run through a 5 micron sediment filter
Dual carbon filtration removes chlorine and other flavor compounds
Reverse Osmosis membrane reduces dissolved solids to below 10 ppm
Post treatment carbon filtration for flavor improvement
Ultra Violet light treatment for guaranteed sanitation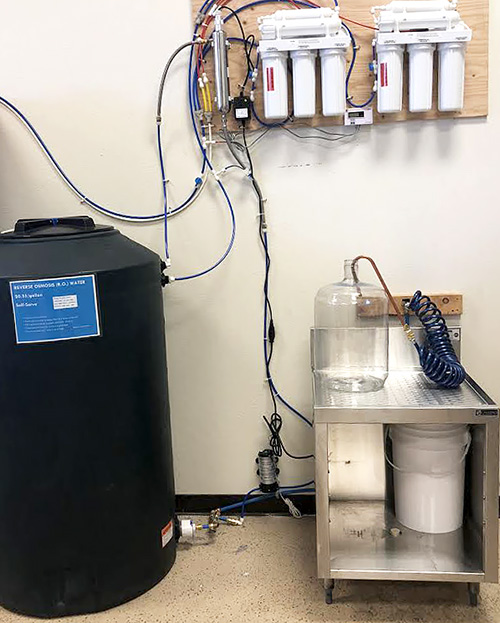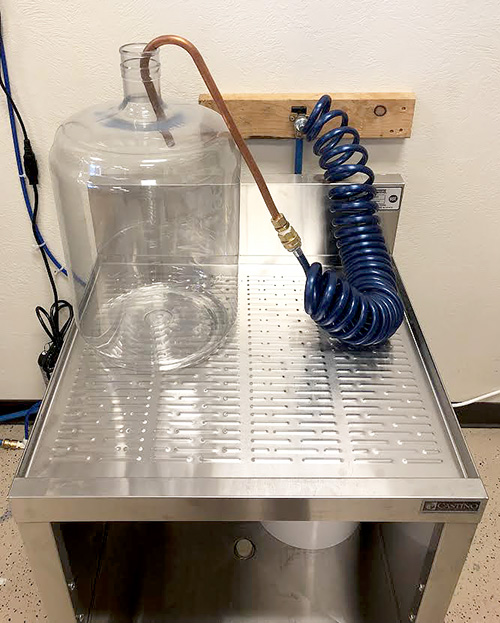 ---
Taking Your RO Water Home
Bring your own containers (carboys, buckets, etc.) for filling with water or purchase from our selection. We stock a wide selection of food grade buckets as well as plastic and glass carboys. Handles and carboy carriers are available in-store as well. See below for available containers.
---