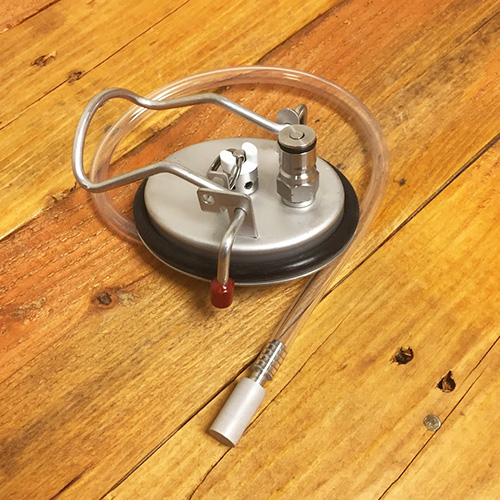 Corny Keg Lid Fitted with Diffusion Stone for Quick Carbonation

*Pricing Schedule:
Members receive 15% OFF all items, everyday, for the entire year of their membership period.Click for details.
9355
Now you can have your home brew on tap quicker than ever with this quick carbonation lid! A built in CO2 diffusion stone allows carbon dioxide to dissolve directly into your beer, cider, or kombucha. Simply attach the sanitized lid to your keg and hook it up to CO2, no need to turn your pressure above serving pressure. Beverages will carbonate best at cold temperatures. Once your desired level of carbonation is reached, the keg can be depressurized and the lid swapped for a standard lid, allowing you to quickly carbonate several kegs in a row.