Become a Pickup Location for The Beverage People
---
We are looking a small number of Sonoma County based businesses to host small pickup areas for our customers.
These pickup areas would be self-serve and would likely stimulate business for the host. Once our customers visit your location for pickup purposes, they may like to stay and shop at your business.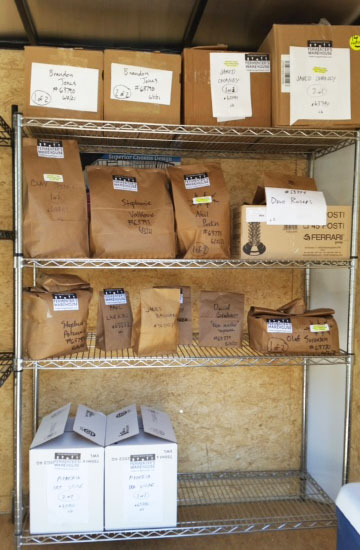 Our offer to participating host businesses:
We will compensate monthly to rent the space required. We can offer $2 per sq. ft. We estimate the needed space to be about 25 sq ft in a location with an electrical outlet to operate a mini refrigerator.

We will compensate monthly with an additional commission of 5% of the total on all goods picked up during the month.

You will benefit from increased foot traffic from active beverage and fermented food hobbyists.

We can set up the physical pickup area. It can be very simple. A likely example would be a 4' x 2' wire shelving with a mini refrigerator (provided by us) on it or nearby. We will provide signage.

We will deliver all orders to the location and handle all communications with our customers. We anticipate two deliveries each week.
How does it work?
On our website, customers will be offered the option to pick up at your location at checkout. Very large items will be disallowed and will need to be picked up at our warehouse. We will deliver the goods to your pickup station. Monthly, we will provide a report on sales activity along with a check for compensation.
Interested?
For further discussion and details, please email Gabe Jackson at gabe@thebeveragepeople.com to arrange a consultation.