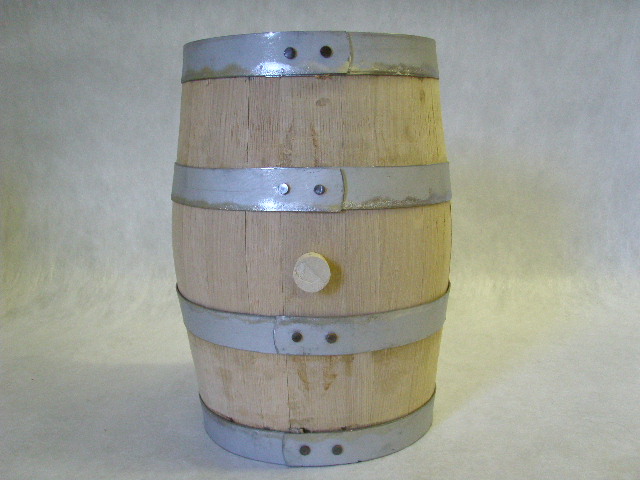 Balsamic Vinegar Barrel - Very Light Toast American Oak - 3 Gallons
*Pricing Schedule:
10726
These Gibbs Brothers Oak Barrels are just the right size for the home producer of Balsamic Vinegar. Features a very light, sap-clear toast interior which will impart a delicate oak flavor to the vinegar while allowing for evaporation and concentration of the vinegar over time.
Specifications
Volume: 3 Gallons
Oak: American
Toast: Very light toast
Manufacturer: Gibbs Brothers Cooperage Co. - Arkansas
Weight: 11 lbs.
Pickup Locations Available for This Item
The Beverage People Warehouse, Santa Rosa.
Fulfillment occurs Tues - Sat, 9 AM - 5 PM. We aim to fulfill orders in 2 hours or less, whenever possible.
Shipping Details
Qualifies for Free or $10 Flat Shipping! To trigger FREE SHIPPING in your cart, ensure you have met the $79 minimum and have omitted any ineligible items that are subject actual shipping charges. To trigger $10 FLAT RATE SHIPPING, simply ensure you have omitted any ineligible items.
Returns
How to Return Goods for Refund
All our supplies are guaranteed for one year. Request for refunds occurring more than 30 days after the date of purchase on non-defective goods may be granted as a store credit if the goods are returned in their original condition. Yeast is perishable and should be refrigerated on arrival. No refunds are allowed on sales of living organisms such as yeast and bacteria.