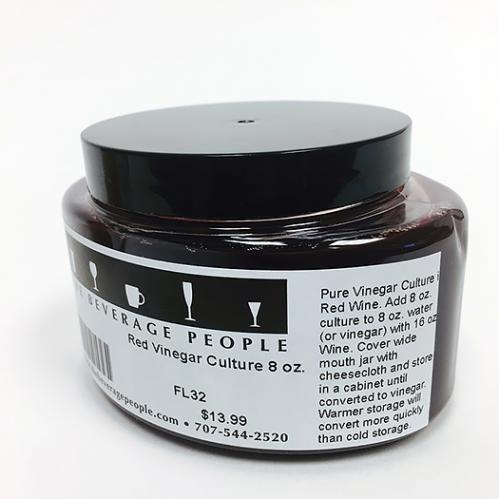 Red Wine Vinegar Culture - 8 oz.
Average rating:

Read all reviews

*Pricing Schedule:
Members receive 15% OFF all items, everyday, for the entire year of their membership period.Click for details.
FL32
Pure Vinegar Culture in Red Wine. Add 8 oz. culture to 8 oz. water (or vinegar) with 16 oz. Wine. Cover wide mouth jar with cheesecloth and store in a cabinet until converted to vinegar. Warmer storage will convert more quickly than cold storage.
Average rating:

Read all reviews
Featured positive reviews:

BW
04/19/2022
We love this product! We have given as gifts for friends to start their own vinegar and they love it. Makes a great gift.
This time I ordered on line and it was ready 2 hours later for me to pick up at the new location.😊