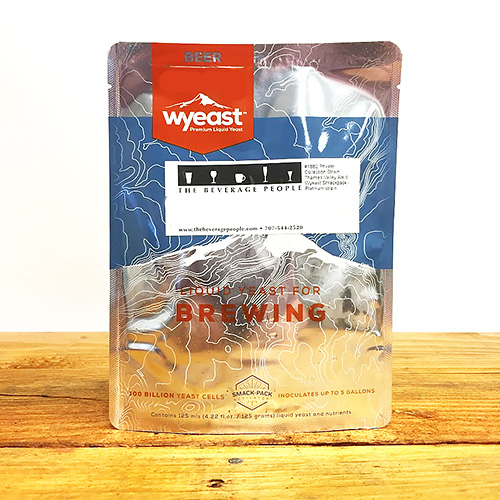 3068 Weihenstephan Hefeweizen Yeast Wyeast Smackpack
Average rating:

Read all reviews

*Pricing Schedule:
Members receive 15% OFF all items, everyday, for the entire year of their membership period.Click for details.
9307
The classic and most popular German wheat beer strain used worldwide. This yeast strain produces a beautiful and delicate balance of banana esters and clove phenolics. The balance can be manipulated towards ester production through increasing the fermentation temperature, increasing the wort density, and decreasing the pitch rate. Over pitching can result in a near complete loss of banana character. Decreasing the ester level will allow a higher clove character to be perceived. Sulfur is commonly produced, but will dissipate with conditioning. This strain is very powdery and will remain in suspension for an extended amount of time following attenuation. This is true top cropping yeast and requires fermenter headspace of 33%.
Specifications
Brand: Wyeast
Strain Origin: Germany
Flocculation: low
Temperature Range: 62 - 75 °F
Attenuation: 73 - 77%
Ester/Phenol Production: medium to high
Alcohol Tolerance: 10%
Average rating:

Read all reviews
Featured positive reviews:

Worked Great
02/15/2021
Bought this yeast and received a packet of very recently made yeast for my brew. It worked great, had about 98% viability, which is very fresh, and it carried me through fermentation even at the relatively low temperatures this winter (much lower than I expected). It made a great beer so far, and I can't wait to enjoy the finished product after bottle conditioning. Make sure to buy two packs or more so you end up using enough yeast. Check out pitching rates (millions of yeast cells/mL/Plato).