5 WAYS TO WORK TOGETHER
WITH COOPERATIVE MARKETING
---
Most of these co-marketing ideas are ones that we have experience with. Others are new ideas. Perhaps one of these will be a way for us to market together to support each other and our community.
---
1. Email Marketing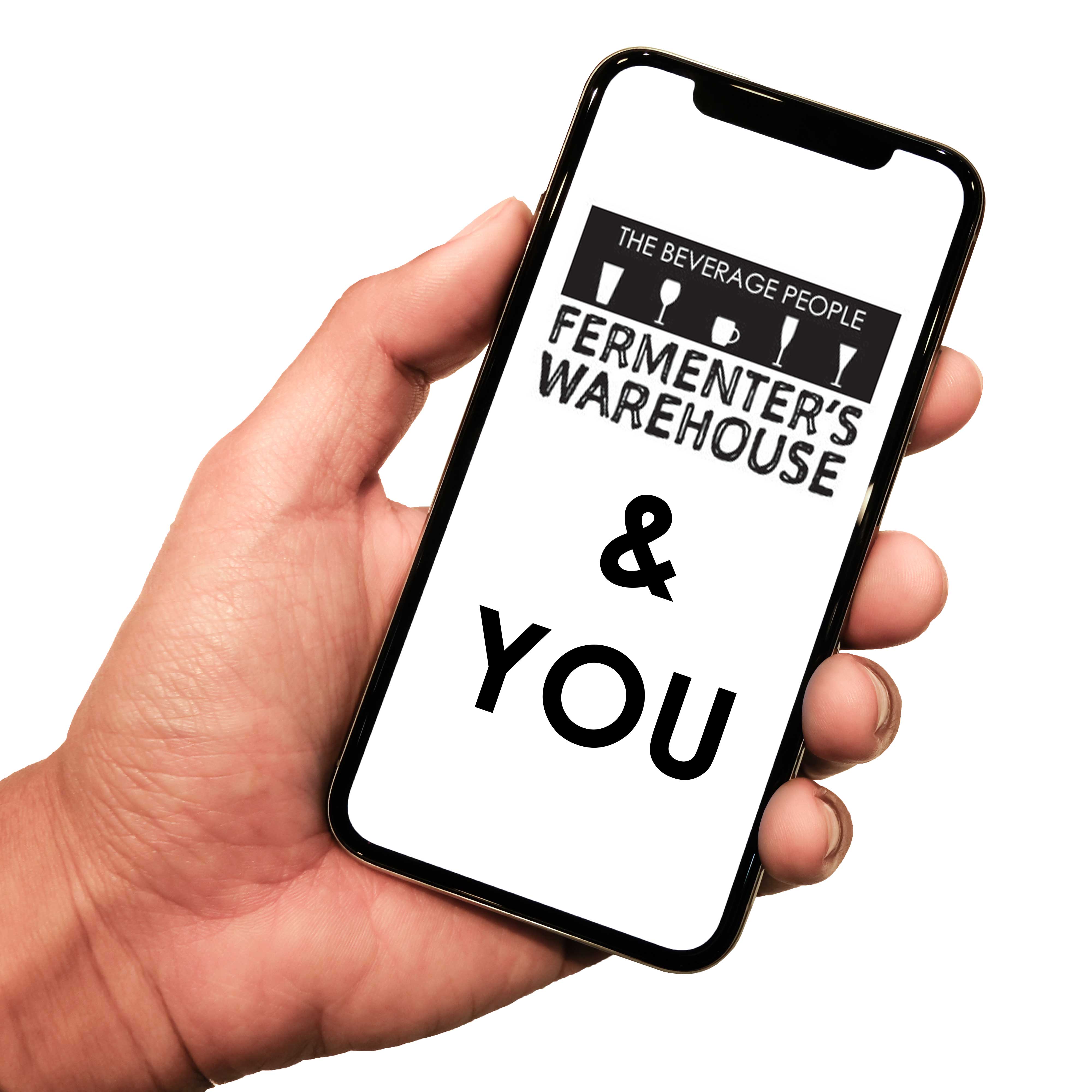 We manage a mailing list of hobbyists and commercial customers of around 13,000 folks, both local and national, with whom we communicate on their individual topics of interest including brewing, winemaking, cider, mead, cheesemaking, olive & oil, and probiotic fermentations.
Consider these two ways for us to offer some value to these customers together:
OFFER DISCOUNTS - This is a well understood approach. In this case, your company offers a special discount to our customers and we do the work of the promotion of the offer to our customer base. For example, it may be a discount on goods, or perhaps a reduced fee for an event. Once approved, we would promote the special offer to our core customer group known as the Fermenter's Community, our membership group. This group generally consists of about 400-600 highly active hobbyists. Got an idea already? Message Gabe and Jane at infobp@thebeveragepeople.com to discuss.

PARALLEL, RECIPROCAL PROMOTIONS WITHOUT DISCOUNTS - Another approach is to offer reciprocal email marketing, promoted in parallel. This means each company would promote the other to their respective email lists, thereby expanding the potential customer reach of each company. This approach would take more creativity to ensure we are offering something of value to our customers. From our experience so far, this can be done with some cooperative product development that is fun for the customers and good branding for both companies. For example, we have worked with local breweries to launch their Pro recipes as beer kits for our brewing customers.

We have cooperatively released recipe kits with:

Henhouse Brewing, Cooperage Brewing, Anderson Valley Brewing, Grav South Brewing, Admiral Maltings, Old Caz Brewing.

These type of product efforts can be reciprocally promoted. Perhaps our companies make a good fit as a referral network. For example, perhaps your company is a vineyard that sells grapes---we advertise grapes to our winemaking customers while you promote our supply company to grape buyers who need supplies for winemaking. A win-win.
2. Group Purchasing Import Opportunities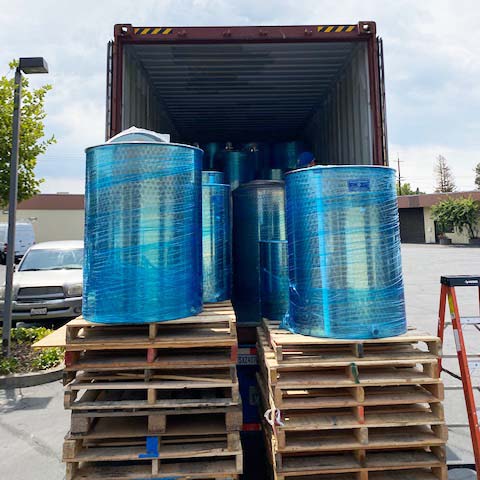 We import goods from around the world to Sonoma County. So far, we have worked with manufacturers/distributors in Italy, Shanghai, and Australia. We are a small company but have a history of importation since 2016 and have successfully grouped import purchases with other retail shops and wineries. By grouping together, we can more easily import goods and keep our costs as low as possible. Here are some examples of goods that we already import and may be able to coordinate together with you in the future to import together.
Glass bottles
Wine equipment and tanks, hobby and professional scale
Kegs - Stainless and PET
Stainless hardware such as NPT and Tri Clamp
Coordinated import efforts take pre-planning, but they offer costs lower than available in the wholesale market. Generally, 4-6 months lead time are needed. Message Gabe and Jane at infobp@thebeveragepeople.com to discuss.
Perhaps you have a different idea on group purchasing that may benefit both companies. Let us know!
3. Host a Pickup Station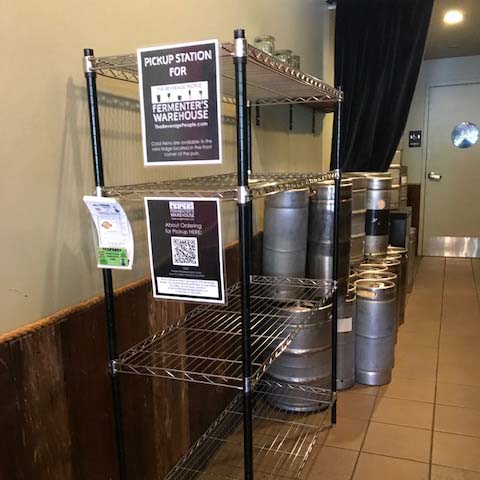 In 2021 we coordinated with one of our membership sponsors, No Quarter Brewing of Windsor, to set up a pickup location at their pub. Sadly, the pandemic caused their closure, so the pickup location is no longer operating. But it allowed us to test the process and now we are able to quickly and easily support a new pickup location.
A pickup station is an area that is self-serve for the customer and would likely stimulate business for the host. Once our customers visit your location for pickup purposes, they may like to stay and shop at your business.
Our offer to participating host businesses:
We will compensate monthly to rent the space required. We can offer $2 per sq. ft. We estimate the needed space to be about 25 sq ft in a location with an electrical outlet to operate a mini refrigerator.

We will compensate monthly with an additional commission of 5% of the total on all goods picked up during the month.

You will benefit from increased foot traffic from active beverage and fermented food hobbyists.

We can set up the physical pickup area. It can be very simple. A likely example would be a 4' x 2' wire shelving with a mini refrigerator (provided by us) on it or nearby. We will provide signage.

We will deliver all orders to the location and handle all communications with our customers. We anticipate two deliveries each week.
How does it work?
On our website, customers will be offered the option to pick up at your location at checkout. Very large items will be dis-allowed and will need to be picked up at our warehouse. We will deliver the goods to your pickup station. Monthly, we will provide a report on sales activity along with a check for compensation. Message Gabe and Jane at infobp@thebeveragepeople.com to discuss.
4. Fermentation Teaching Discount & Promotions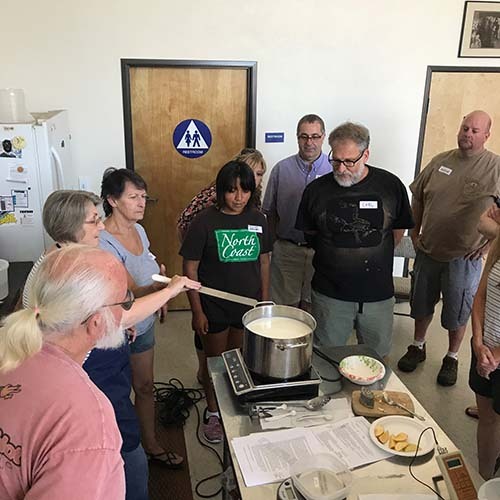 Since our company founding in 1980, teaching and sharing information about the fermentation process has been central to our work. Along the way we have supported many fermentation teachers, on-staff as well as outside of the company. Are you a fermentation teacher? Here is how we can help:
20% Discount for You - Get in touch and we will set up your account to receive 20% OFF all goods bought online or instore. This can help you keep the costs down on materials used in class.
Reciprocal Promotions - We can provide reciprocal promotions to each other. We can promote your class(es) to our hobbyists and you can promote our supply store to your students. The promotions could be done with or without discount offers.
Message Gabe and Jane at infobp@thebeveragepeople.com to discuss.
5. Permanent Referral Website Linking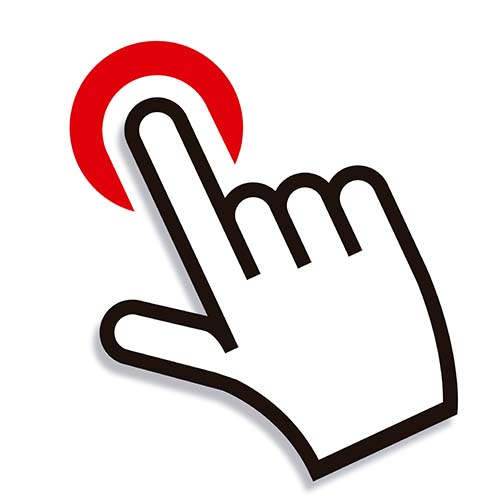 If our companies are a good fit, perhaps cross linking our web content for the benefit of our customers may be a good approach. Let us know your ideas! Message Gabe and Jane at infobp@thebeveragepeople.com to discuss.