This simple and effective design makes for easy and successful growler filling with no setup and easy clean up!
This model is designed to fit Intertap faucets as shown below. Intertap faucets are designed with removeable and replaceable spouts allowing for installation of the growler filling spout included with this set.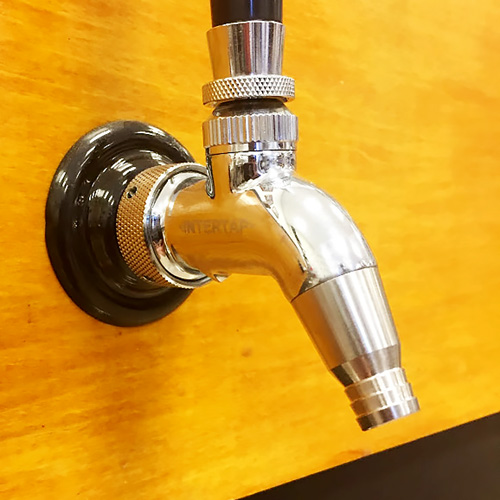 Fits Intertap faucet design.