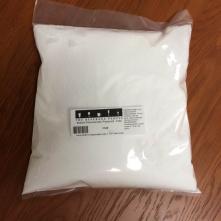 Sodium Percarbonate, Proxycarb - Cleaner - 5 lbs.
Average rating:

Read all reviews
*Pricing Schedule:
CS28
Activated oxygen in an alkaline sodium carbonate base. Gentler than bleaching or using TSP, pourous surfaces, such as wood, need a followup citric acid rinse to reacidify before introducing wine. Use at a rate of 1 tbsp. per gallon.
You might also need...
Sodium Percarbonate, Proxycarb - Cleaner - 1 lb.

Average rating:

Price**

BLC Beer Line Cleaner- 32 oz.

Average rating:

Price**
Pickup Locations Available for This Item
The Beverage People Warehouse, Santa Rosa.
Fulfillment occurs Tues - Sat, 11 AM - 5 PM. We aim to fulfill orders in 2 hours or less, whenever possible.
Shipping Details
Item is not eligible for FREE or $10 FLAT shipping. Standard shipping rates apply.
Returns
How to Return Goods for Refund
All our supplies are guaranteed for one year. Request for refunds occurring more than 30 days after the date of purchase on non-defective goods may be granted as a store credit if the goods are returned in their original condition. Yeast is perishable and should be refrigerated on arrival. No refunds are allowed on sales of living organisms such as yeast and bacteria.
Average rating:

Read all reviews
Featured positive reviews:

Easy transaction
09/14/2020
Very easy online
Pickup went smoothly
If you know what you need works well
Paid with check but could not see if they received it
Will use credit card next time