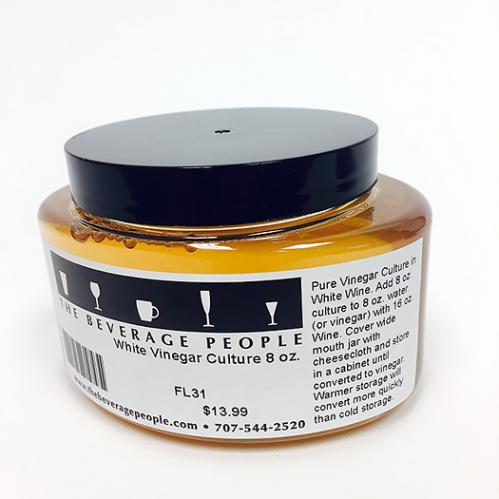 White Wine Vinegar Culture - 8 oz.

*Pricing Schedule:
Members receive 15% OFF all items, everyday, for the entire year of their membership period.Click for details.
FL31
Pure Vinegar Culture in White Wine. Add 8 oz. culture to 8 oz. water (or vinegar) with 16 oz. Wine. Cover wide mouth jar with cheesecloth and store in a cabinet until converted to vinegar. Warmer storage will convert more quickly than cold storage.