FOR A LIMITED TIME, WE HAVE USED OAK MALT STORAGE BARRELS FOR SALE. WE HAVE USED THESE FOR THE PURPOSE OF BULK MALT STORAGE. NOW THEY ARE AVAILABLE TO YOU UNTIL OUR SUPPLIES ARE GONE. IF DESIRED YOU MAY ADD THEM TO THIS PURCHASE FOR ONLY $75.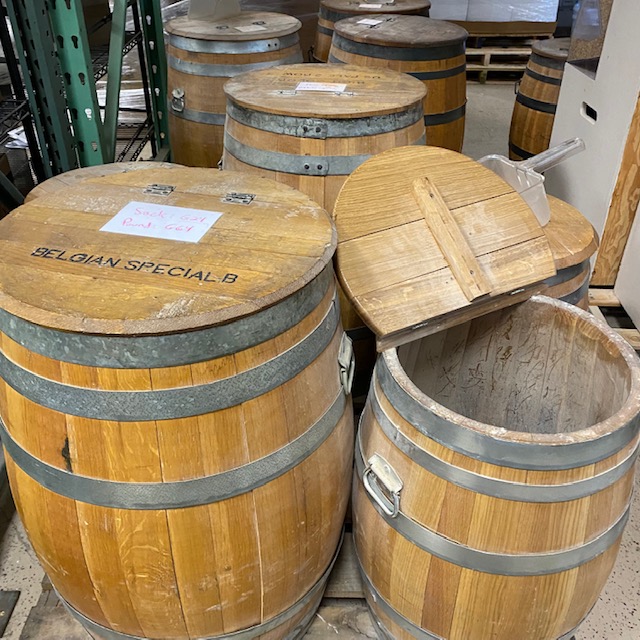 View details about the sale on USED oak storage barrels.
Castle Belgian Pilsner Malt - 1.5° Lovibond - is a two row pilsner malt from Belgium which makes a fantastic base malt for Trappist and Farmhouse style ales. The light color is complimented by a delicate biscuity flavor and hay like aroma.

Click to compare & learn more about brewing grains available at The Beverage People.