FOR A LIMITED TIME, WE HAVE USED OAK MALT STORAGE BARRELS FOR SALE. WE HAVE USED THESE FOR THE PURPOSE OF BULK MALT STORAGE. NOW THEY ARE AVAILABLE TO YOU UNTIL OUR SUPPLIES ARE GONE. IF DESIRED YOU MAY ADD THEM TO THIS PURCHASE FOR ONLY $75.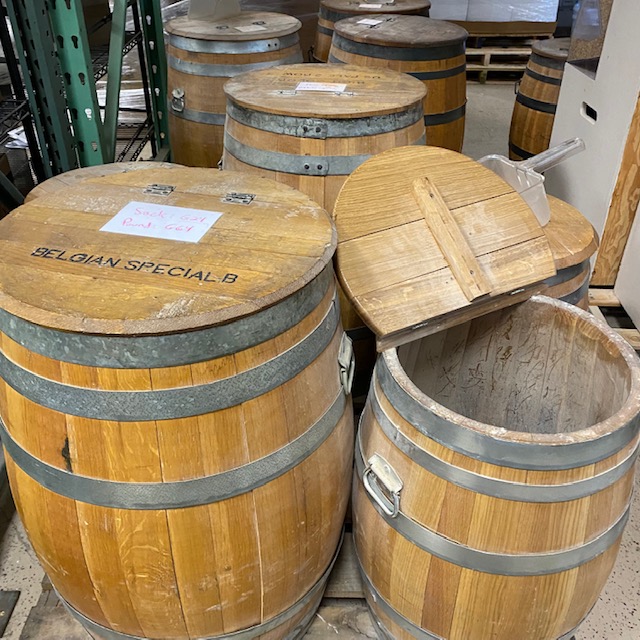 View details about the sale on USED oak storage barrels.
White Wheat Malt - 2.5 - 4.0 °L - is a powerful tool for brewers, not only does wheat malt it have styles dedicated to its use but it also acts as a specialty malt for any recipe that needs foam stabilization or more mouthfeel without added sweetness. Learning to use this malt at various quantities will give you more control over how your beer turns out.

Click to compare & learn more about brewing grains available at The Beverage People.