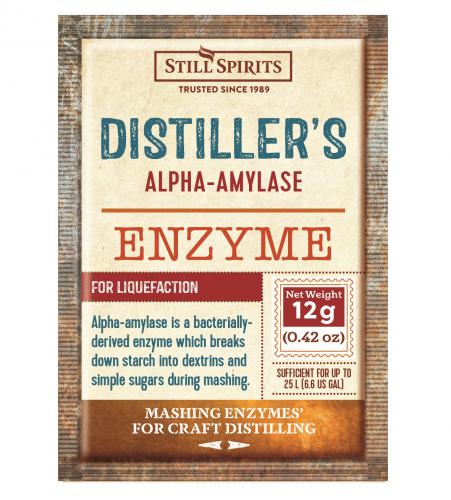 Alpha Amylase Enzyme by Still Spirits - 12 g - Treats up to 6.6 Gallons

*Pricing Schedule:
Members receive 15% OFF all items, everyday, for the entire year of their membership period.Click for details.
10644
Alpha amylase enzymes are used in distillers mashes for liquifaction of un-malted starch sources such as raw grains, or potatoes.
Specifications
Alpha-Amylase is a bacterial-derived enzyme which breaks down starch into dextrins and simple sugars during mashing.
Temperature Range: 176 - 230° F
pH Range: 5.5 - 8.0