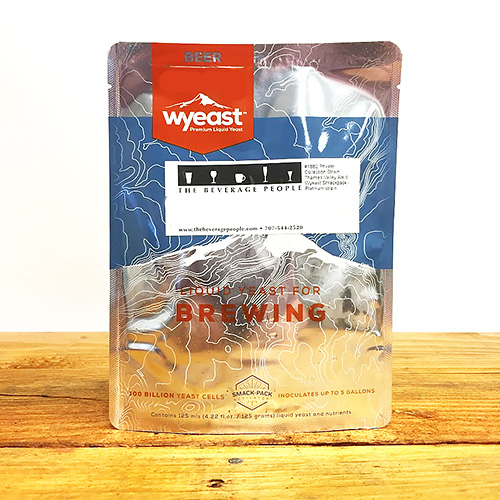 1056 American (Chico) Ale Wyeast Smackpack
Average rating:

Read all reviews

*Pricing Schedule:
Members receive 15% OFF all items, everyday, for the entire year of their membership period.Click for details.
BY12
Wyeast 1056 American ale yeast from a well-known California brewery. Very clean, crisp flavor characteristics with low fruitness and mild ester production. A very versatile yeast for styles that desire dominant malt and hop character. This strain makes a wonderful "House" strain. Mild citrus notes develop with cooler 60-66F (15-19C) fermentations. Normally requires filtration for bright beers. 1056 is particularly well suited to hoppy styles like IPA and American Amber. It also happens to be the yeast responsible for the nation's favorite Pale Ale.
Specifications
Brand: Wyeast
Strain Origin: USA
Flocculation: low - medium
Temperature Range: 60 - 72 °F
Attenuation: 73 - 77%
Ester/Phenol Production: low
Alcohol Tolerance: 11%
Average rating:

Read all reviews
Featured positive reviews:

Yeast purchase
09/13/2020
Everything was great—simple and easy. Yeast was kept cold in the cooler in the trailer.