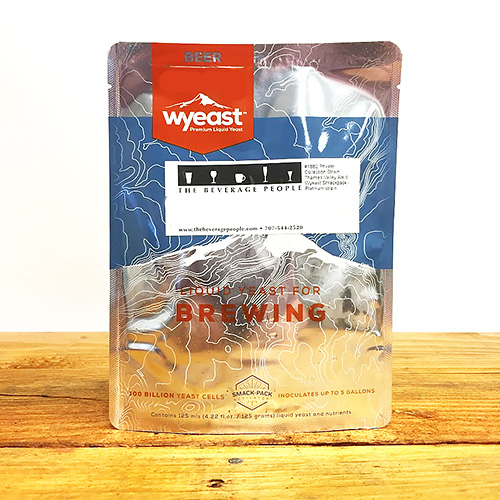 3724 Belgian Saison Wyeast Smackpack
Average rating:

Read all reviews

*Pricing Schedule:
Members receive 15% OFF all items, everyday, for the entire year of their membership period.Click for details.
9268
This strain is the classic farmhouse ale yeast. A traditional yeast that is spicy with complex aromatics, including bubble gum. It is very tart and dry on the palate with a mild fruitiness. Expect a crisp, mildly acidic finish that will benefit from elevated fermentation temperatures. This strain is notorious for a rapid and vigorous start to fermentation, only to stick around 1.035 S.G. Fermentation will finish, given time and warm temperatures. Warm fermentation temperatures, at least 90°F (32°C), or the use of a secondary strain can accelerate attenuation.
Specifications
Brand: Wyeast
Strain Origin: Belgium
Flocculation: low
Temperature Range: 70 - 95 °F
Attenuation: 76 - 80%
Ester/Phenol Production: very high
Alcohol Tolerance: 12%
Average rating:

Read all reviews
Featured positive reviews:

store pick-up
09/21/2021
They said my order would be ready in two hours, and it was. good products, good service, lucky to have this place nearby.