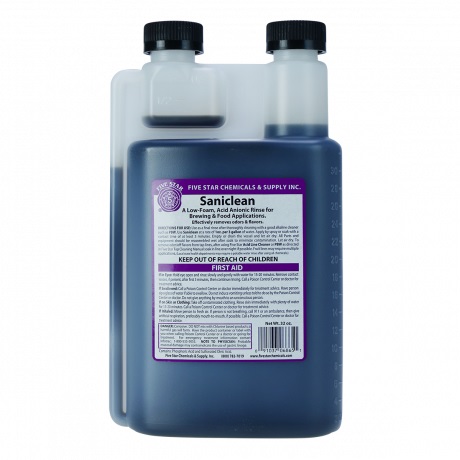 Saniclean by 5 Star - Low Foam Sanitizer - 16 oz.

Members receive 15% OFF all items, everyday, for the entire year of their membership period.Click for details.
On hand: 11
10451

This sanitizer from Five Star Chemicals is similar to their popular Star-San sanitizer, but without the foaming action. Both are based on phosphoric acid along with an appropriate surfactant.