This water cooler has been modified by our staff with the installation of a shank and Intertap faucet. It's ready to become your mobile beer serving station!
Put a small keg inside (maximum 3 gallons), fill it with ice, attach a mini CO2 regulator and you will have a self-contained mini kegerator that requires no electricity or anything external to the cooler.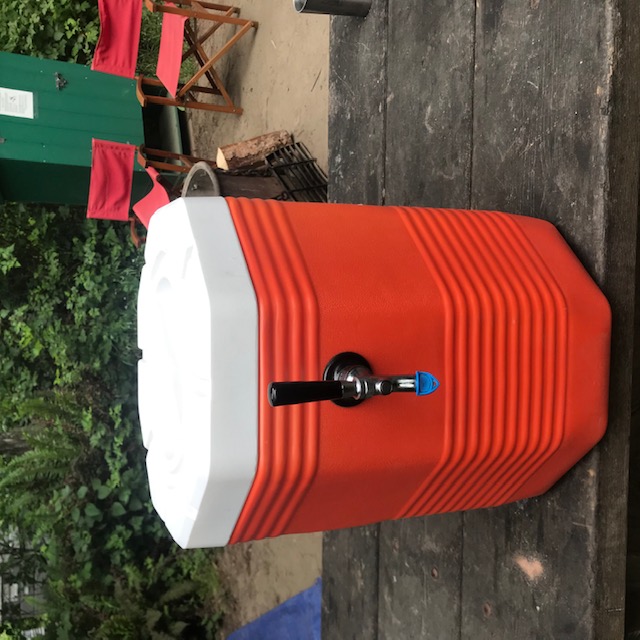 The unit comes with a short shank with a 1/4" hose barb inside the cooler. You will need to complete the internal components as you desire for a complete system.