FOR A LIMITED TIME, WE HAVE USED OAK MALT STORAGE BARRELS FOR SALE. WE HAVE USED THESE FOR THE PURPOSE OF BULK MALT STORAGE. NOW THEY ARE AVAILABLE TO YOU UNTIL OUR SUPPLIES ARE GONE. IF DESIRED YOU MAY ADD THEM TO THIS PURCHASE FOR ONLY $75.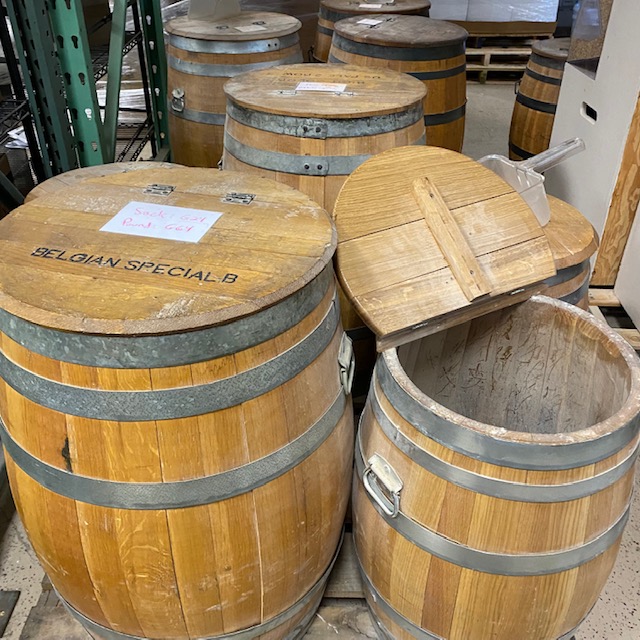 View details about the sale on USED oak storage barrels.
Exceptionally high alpha amylase and diastatic power for maximum fermentable yield. Six Row Malt has a higher percentage of husk, which makes it useful when brewing beers that employ grains such as wheat, which have no husk of their own.

Click to compare & learn more about brewing grains available at The Beverage People.