FOR A LIMITED TIME, WE HAVE USED OAK MALT STORAGE BARRELS FOR SALE. WE HAVE USED THESE FOR THE PURPOSE OF BULK MALT STORAGE. NOW THEY ARE AVAILABLE TO YOU UNTIL OUR SUPPLIES ARE GONE. IF DESIRED YOU MAY ADD THEM TO THIS PURCHASE FOR ONLY $75.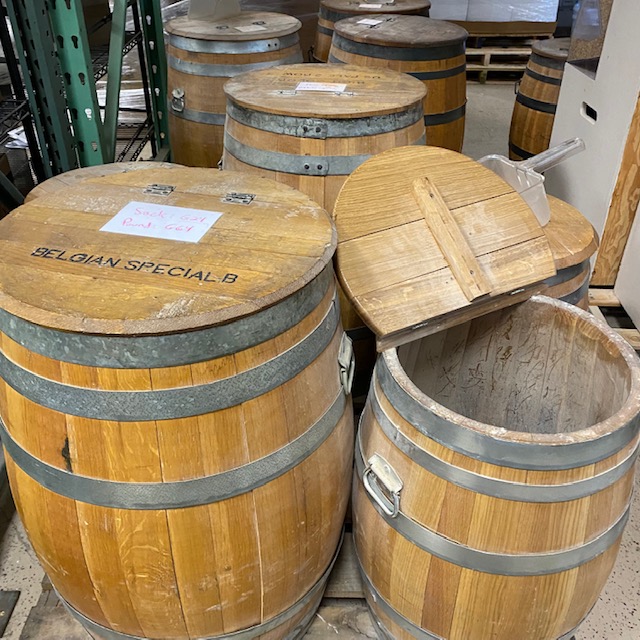 View details about the sale on USED oak storage barrels.
Maris Otter is a British pale malt made for ales from the famous Maris Otter barley variety. It is renowned for its ability to enhance foam formation and palate fullness and for producing a consistent, flavorful base malt. The low protein content and high degree of modification make for easy mashing and lautering. A favorite of many brewers for its earthy, nutty malt character.

Click to compare & learn more about brewing grains available at The Beverage People.