FOR A LIMITED TIME, WE HAVE USED OAK MALT STORAGE BARRELS FOR SALE. WE HAVE USED THESE FOR THE PURPOSE OF BULK MALT STORAGE. NOW THEY ARE AVAILABLE TO YOU UNTIL OUR SUPPLIES ARE GONE. IF DESIRED YOU MAY ADD THEM TO THIS PURCHASE FOR ONLY $75.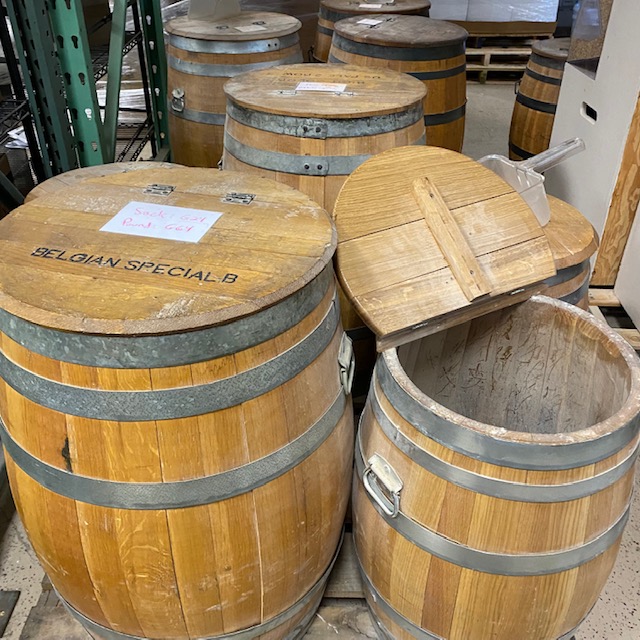 View details about the sale on USED oak storage barrels.
Weyermann® Pilsner malt is a German, lager-style base malt produced from high-quality, 2-row spring barley. It contributes a pale-straw color to wort and adds mild, malty-sweet flavor with gentle notes of honey. This malt also provides the finished beer with substantial body and mouthfeel, as well as good foam development and head retention.

Click to compare & learn more about brewing grains available at The Beverage People.