FOR A LIMITED TIME, WE HAVE USED OAK MALT STORAGE BARRELS FOR SALE. WE HAVE USED THESE FOR THE PURPOSE OF BULK MALT STORAGE. NOW THEY ARE AVAILABLE TO YOU UNTIL OUR SUPPLIES ARE GONE. IF DESIRED YOU MAY ADD THEM TO THIS PURCHASE FOR ONLY $75.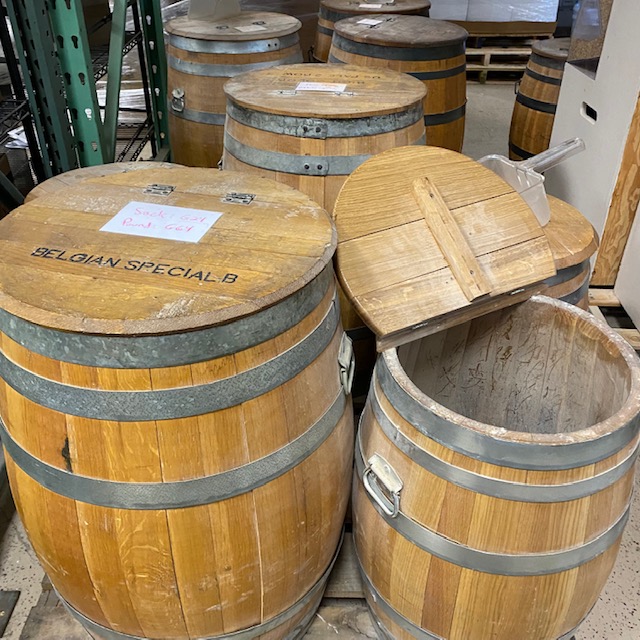 View details about the sale on USED oak storage barrels.
Weyermann® Vienna malt is a lightly kilned lager-style malt made from quality, two-row, German spring barley. It produces full-bodied beers with golden color and smooth mouthfeel. The flavor is malty-sweet with gentle notes of honey, almond, and hazelnut. Equally suited to both ales and lagers, Weyermann® Vienna malt is specifically designed for use in Vienna style beers, Festibier, and Maerzenbier.

Click to compare & learn more about brewing grains available at The Beverage People.