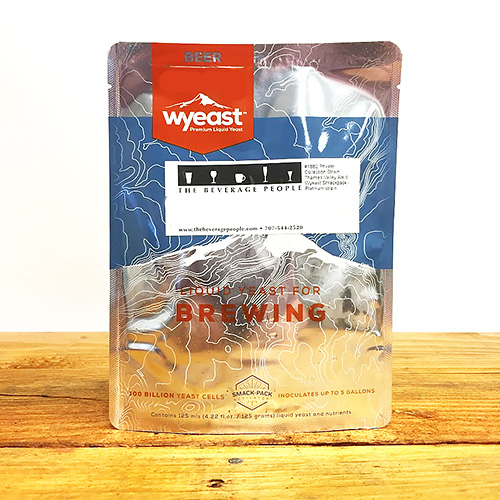 1028 London (Worthington) Ale Wyeast Smackpack
Average rating:

Read all reviews

*Pricing Schedule:
Members receive 15% OFF all items, everyday, for the entire year of their membership period.Click for details.
BY13
A rich mineral profile that is bold and crisp with some fruitiness. Often used for higher gravity ales and when a high level of attenuation is desired. This strain is noted for a distinct aroma identified with Worthington White Shield.
Specifications
Brand: Wyeast
Strain Origin: England
Flocculation: low - medium
Temperature Range: 60 - 72 °F
Attenuation: 73 - 77%
Ester/Phenol Production: moderate
Alcohol Tolerance: 11%
Average rating:

Read all reviews
Featured positive reviews:

London Ale
07/09/2020
Favorite ale yeast for Porter, APA, IPA, DIPA, TIPA. Typically see 77-88% apparent attenuation and quick 2 day ferments with big beers and a very large starter. This strain of yeast has a slight mineral character, fruity flavor, great for both hop forward and malt forward beers. Ferment at the low end 65F for clean low ester profile, or high end for more flavors. Raising the temp for dialectal rest too soon may create fusel alcohol so wait at least 2 days after bubbling slows before raising.