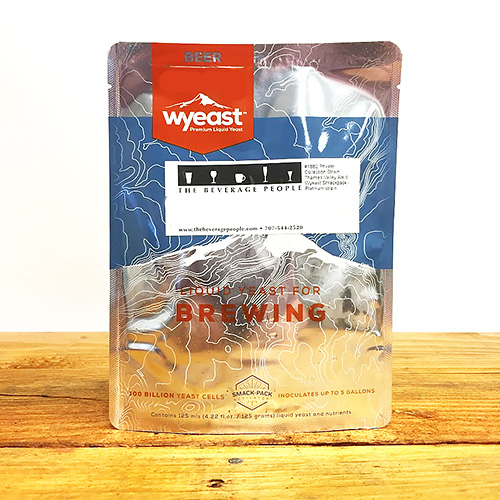 1084 Irish Ale Wyeast Smackpack
Average rating:

Read all reviews

*Pricing Schedule:
Members receive 15% OFF all items, everyday, for the entire year of their membership period.Click for details.
BY19
This versatile yeast ferments extremely well in dark worts. It is a good choice for most high gravity beers. Beers fermented in the lower temperature range produce a dry, crisp profile with subtle fruitiness. Fruit and complex esters will increase when fermentation temperatures are above 64°F (18°C).
Specifications
Brand: Wyeast
Strain Origin: Ireland
Flocculation: medium
Temperature Range: 62 - 72 °F
Attenuation: 71 - 75%
Ester/Phenol Production: low - moderate
Alcohol Tolerance: 12%
Average rating:

Read all reviews
Featured positive reviews:

Yeast
10/27/2020
Despite covid restrictions, BP has an excellent system in place that allowed me to pick up the yeast from a cooler. It was all labeled by name/date/order # and quick to locate. Thank you!