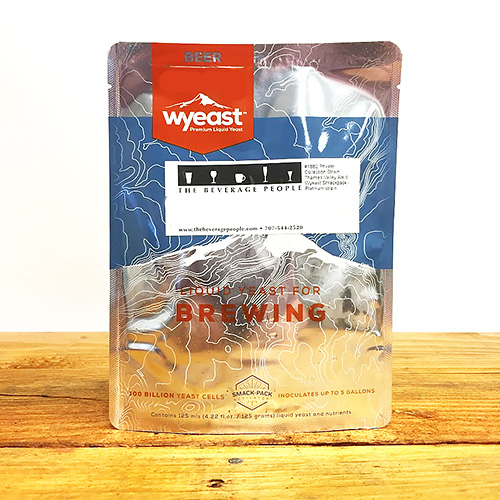 1318 London Ale III Wyeast Smackpack
Average rating:

Read all reviews

*Pricing Schedule:
Members receive 15% OFF all items, everyday, for the entire year of their membership period.Click for details.
BY46
Originating from a traditional London brewery, this yeast has a wonderful malt and hop profile. It is a true top cropping strain with a fruity, very light and softly balanced palate. This strain will finish slightly sweet. Popular for Vermont-style IPA's, such as Heady Topper clones. Lower temperatures can lead to residual diacetyl, fermentation at or above 68 °F is recommended.
Specifications
Brand: Wyeast
Strain Origin: England
Flocculation: high
Temperature Range: 64 - 74 °F
Attenuation: 71 - 75%
Ester/Phenol Production: low - moderate
Alcohol Tolerance: 10%
Average rating:

Read all reviews
Featured positive reviews:

NEIPA Yeast
03/07/2017
Ordered the WYeast 1318 and it was still cool when it arrived on Wednesday (ordered on Monday). BeveragePeople did a nice job of cold packing it and USPS Priority only took 1 more day than UPS to deliver. Made a quick starter and it took right off. Great yeast for a NEIPA.