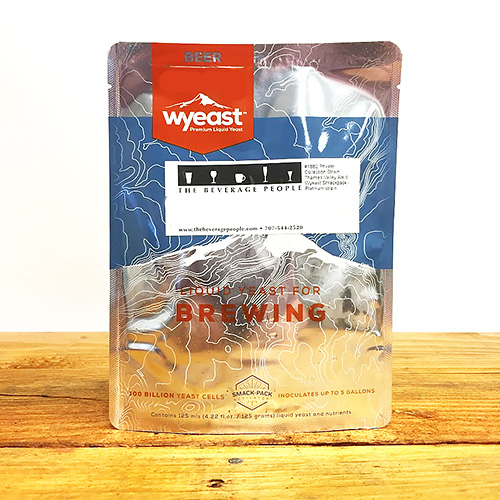 1728 Scottish Strong Ale Wyeast Smackpack

*Pricing Schedule:
Members receive 15% OFF all items, everyday, for the entire year of their membership period.Click for details.
BY37
Our Scottish ale strain is ideally suited for the strong, malty ales of Scotland. This strain is very versatile, and is often used as a "House" strain as it ferments neutral and clean. Higher fermentation temperatures will result in an increased ester profile. Lower fermentation temperatures can be used to create pseudo-lagers.
Specifications
Brand: Wyeast
Strain Origin: Scotland
Flocculation: high
Temperature Range: 55 - 75 °F
Attenuation: 69 - 73%
Ester/Phenol Production: very low - moderate
Alcohol Tolerance: 12%