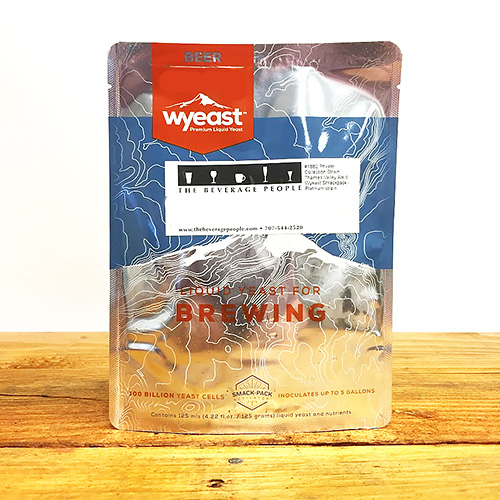 2007 St. Louis Lager Wyeast Smackpack

*Pricing Schedule:
Members receive 15% OFF all items, everyday, for the entire year of their membership period.Click for details.
BY01
Wyeast 2007 is the classic American lager strain. This mild, neutral strain produces beers with a nice malty character and a smooth palate. It ferments dry and crisp with minimal sulfur or diacetyl. Beers from this strain exhibit the characteristics of the most popular lager in America.
Specifications
Brand: Wyeast
Strain Origin: USA
Flocculation: medium
Temperature Range: 48 - 56 °F
Attenuation: 71 - 75%
Ester/Phenol Production: very low
Alcohol Tolerance: 9%