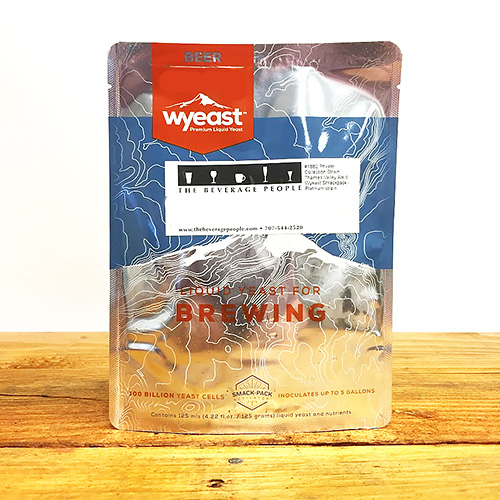 2278 Czech Pils Wyeast Smackpack
Average rating:

Read all reviews

*Pricing Schedule:
Members receive 15% OFF all items, everyday, for the entire year of their membership period.Click for details.
10320
Originating from the home of great Pilsners in the Czech Republic, this classic strain will finish dry and malty. It is the perfect choice for Bohemian-style Pilsners. Sulfur produced during fermentation can be reduced with warmer fermentation temperatures 58 °F (14 °C) and will dissipate with conditioning.
Specifications
Brand: Wyeast
Strain Origin: Czech Republic
Flocculation: medium - high
Temperature Range: 50 - 58 °F
Attenuation: 70 - 74%
Ester/Phenol Production: very low
Alcohol Tolerance: 9%
Average rating:

Read all reviews
Featured positive reviews:

Czech Pils Yeast
01/28/2022
First time using this yeast. Started well at low temperature and has handled the swings in temp well. Not using a refrigerator or thermal insulation but the brew house temp is stable between 55 and 60F. A bit warm but we're still in primary and the beer is tasting clean no sulfur. Not brewing a traditional pils or I would be using refrigeration.