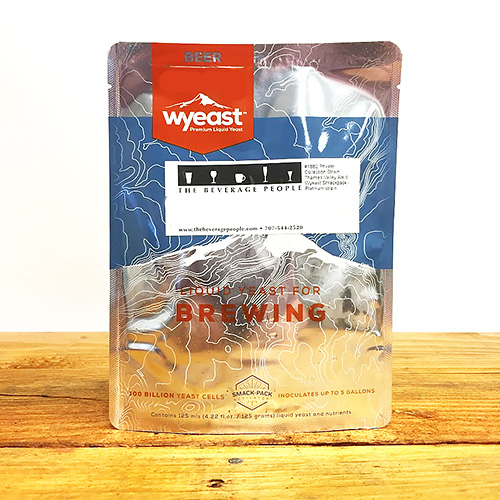 2565 Kolsch Wyeast Smackpack
Average rating:

Read all reviews

*Pricing Schedule:
Members receive 15% OFF all items, everyday, for the entire year of their membership period.Click for details.
BY27
This strain is a classic, true top cropping yeast strain from a traditional brewery in Cologne, Germany. Beers will exhibit some of the fruity character of an ale, with a clean lager like profile. It produces low or no detectable levels of diacetyl. This yeast may also be used to produce quick-conditioning pseudo-lager beers and ferments well at cold 55-60°F (13-16°C) range. This powdery strain results in yeast that remain in suspension post fermentation. It requires filtration or additional settling time to produce bright beers.
Specifications
Brand: Wyeast
Strain Origin: Germany
Flocculation: low
Temperature Range: 56 - 70 °F
Attenuation: 73 - 77 %
Ester/Phenol Production: low - med
Alcohol Tolerance: 10%
Average rating:

Read all reviews
Featured positive reviews:

Prompt order fulfillment
06/24/2022
Jane assembled my order the same day! I was able to brew a Kolsch and a Pilsner the next day!

Thank you!