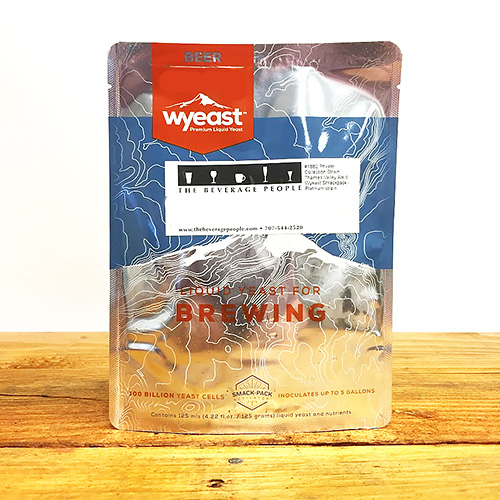 3787 Trappist High Gravity Ale Wyeast Smackpack
Average rating:

Read all reviews

*Pricing Schedule:
Members receive 15% OFF all items, everyday, for the entire year of their membership period.Click for details.
BY38
A classic strain for brewing Belgian dubbel or Belgian tripel. This Abbey strain produces a nice balance of complex fruity esters and phenolics, making it desirable for use in other Belgian style ales as well. A flocculent, true top cropping yeast (additional headspace is recommended), that will work over a broad temperature range. This strain makes a great Belgian style "house" strain.Robust, top fermenting, flocculent, high alcohol tolerance.
Specifications
Brand: Wyeast
Strain Origin: Belgium
Flocculation: medium
Temperature Range: 64 - 78 °F
Attenuation: 74 - 78%
Ester/Phenol Production: very high
Alcohol Tolerance: 11%
Average rating:

Read all reviews
Featured positive reviews:

Great order
07/21/2018
The shipment came in a couple of days. Everything was there and they packaged it very well so that it didn't heat up. I will probably order from them again in the future