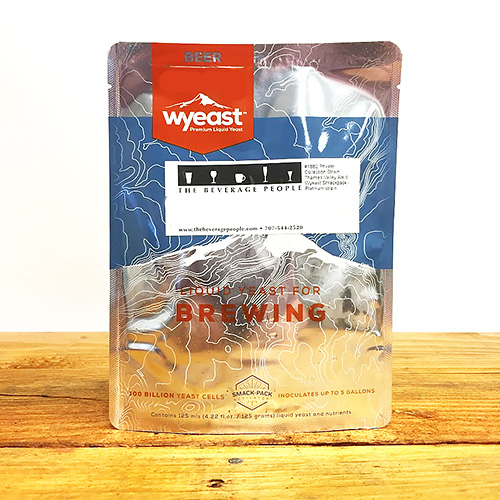 3944 Belgian Witbier Wyeast Smackpack
Average rating:

Read all reviews

*Pricing Schedule:
Members receive 15% OFF all items, everyday, for the entire year of their membership period.Click for details.
BY43
This versatile witbier yeast strain can be used in a variety of Belgian style ales. This strain produces a complex flavor profile dominated by spicy phenolics with low to moderate ester production. It is a great strain choice when you want a delicate clove profile not to be overshadowed by esters. It will ferment fairly dry with a slightly tart finish that compliments the use of oats, malted and unmalted wheat. This strain is a true top cropping yeast requiring full fermenter headspace of 33%.
Specifications
Brand: Wyeast
Strain Origin: Belgium
Flocculation: medium
Temperature Range: 62 - 75 °F
Attenuation: 72 - 76
Ester/Phenol Production: very high
Alcohol Tolerance: 11%
Average rating:

Read all reviews
Featured positive reviews:

Perfect for Wheat Beers
02/15/2021
Perfect if you want some fruity notes with a bit of clove to add to your wheat beer. Just add about 7 million yeast cells per milliliter of wort, per degree Plato (convert it from specific gravity). Each pack has about 100 billion cells and you can just weight it to find what percentage you need to use, you are going to need more than one pack for a 5 gallon batch.