Beer Style: With the prominent hop character of an IPA and tamed roastiness reminiscent of a German Schwarzbier, this "Black IPA" has moderate bitterness and a very dark brown color.

Dominant Ingredients and Characteristics: Midnight Wheat provides black color without a harsh astringency to avoid overpowering the citrus & pine aromatics of the Cascade & Chinook hops.

---
Timeline
Brew Day: 5 - 6 hours
Total Days from Brew Day to Drinking
If Bottled: 3 - 5 weeks
If Kegged: 2 - 4 weeks
---
Consider The Ideal Environment For This Beer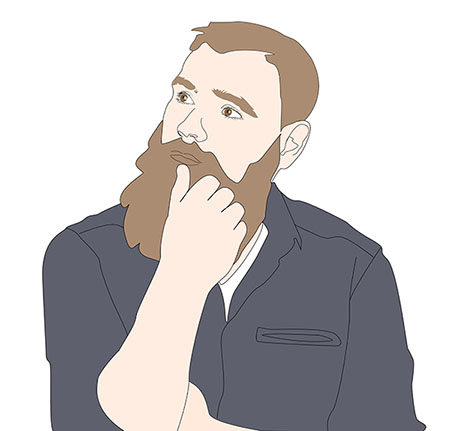 Fermentation: 60 – 72° F
Bottle Conditioning: 60 – 70° F
Keg Conditioning: 32 – 45° F
Storage and Drinking: 32 – 55° F
---
Our Dark of the Moon Black IPA homebrew kit is an extension of the very successful recipe we published in 2011. This version incorporates a new grain from Briess Malting, Midnight Wheat, which provides a black color without imparting a harsh roasted bitterness which would overpower the aroma of the citrusy Cascade dry-hop. Black India Pale Ale, also called Cascadian Dark Ale, is a style which dates back to at least the 1990s and in recent years has seen a large boost in popularity due to its prominent hop character and tamed roastiness reminiscent of a German Schwarzbier. At a gravity of 1.065, the resulting ale will end up around 6.5% ABV with a moderately stiff bitterness at 50 IBU and a very dark brown color with ruby highlights around the edges. A hefty but lush ale you will enjoy in place of the ubiquitous American IPA.