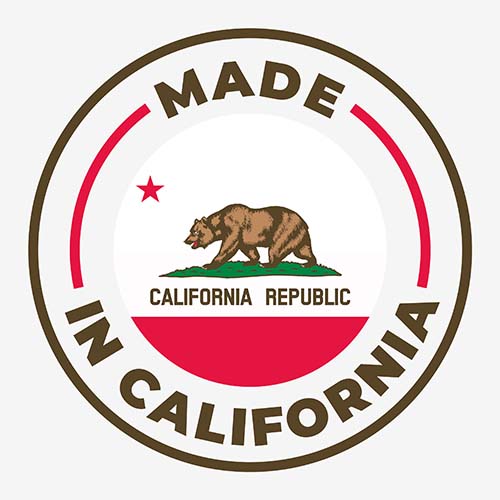 About Admiral Maltings - Alameda, Ca
Admiral Maltings is based in Alameda, California. They produce the malt locally from California grown barley using a unique mix of modern technology and traditional practice including floor malting. Read more about them here.
About Malt Freshness
Admiral Malt's approach to malting gives you the chance to work with truly fresh malt. The distribution channels of the large malting companies prohibit homebrewers from accessing freshly kilned malt. NOW, THERE IS A WAY TO GET FRESH KILNED MALT. The Beverage People works directly with Admiral Maltings and can bring the malt to retail quickly and freshly after malting. Admiral Malting has placed a significant focus on freshness, with best by dates 6 months out from kilning. At The Beverage People, we want to ensure that every homebrewer can experience what freshly kilned malt is like. Therefore, we are only making this malt available in SEALED BAGS, and within the best by dating system of Admiral Maltings, in our effort to enhance your brewing experience with as much freshness as possible.
About Feldblume Malt
Feldblume is a rich European-style Base Malt that is the result of a collaboration between Lynn Gallagher, a longtime barley breeder at UC Davis, and Admiral Maltings. Lynn has devoted his professional career to improving the livelihoods of farmers by breeding grain varieties that thrive in their region. For Feldblume, Admiral used one of Lynn's experimental barley varieties that is well suited for dryland farming in the Sacramento Valley.
Feldblume is a versatile malt that can be used as a foundation for a wide variety of beer styles. It's balanced modification and unique kilning cycle make for a full bodied malt with bright, delicate color. Admiral reports that it is particularly well suited for lagers, saisons, farmhouse and wild ales, as well as new school pale ales and IPAs. Locally, in Sonoma County, it has been used for an impressive European-style Pilsner produced by Seismic Brewing Company called Alluvium, which has received awards and accolades.
All of Admiral's malts are produced from grain grown sustainably by California family farms.

Click to compare & learn more about brewing grains available at The Beverage People.
**Please read the Shipping Details below before ordering.