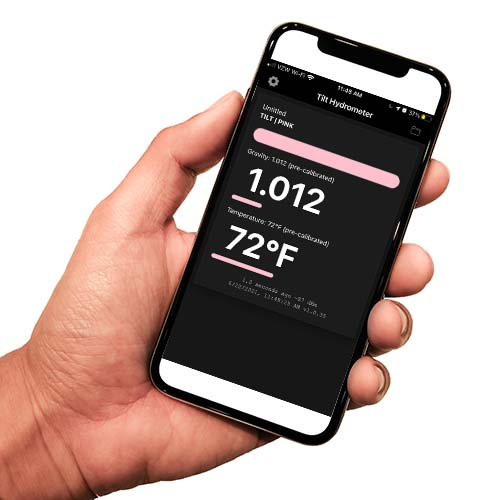 Benefits of using the Tilt Wireless Hydrometer:
The Tilt can be left inside the fermenter with the digital gravity reading sent to your phone. There is no need to open your fermenter to take a gravity readings. This means reduced oxidation, reduced risk of contamination, and greater knowledge and control of your fermentation!
The App provides tracking of the fermentation that can be saved and shared.
Multiple Tilt hydrometers may be tracked with the same app, up to 8 Tilts at once. Different color Tilts send different Bluetooth signals to accomplish this.
Bluetooth connection to your phone is automatic and super easy---no setup required!
Tilt is made by Baron Brew of Sonoma County. Your purchase supports one of our local, small businesses.
Have more questions? Read the Tilt FAQ here.