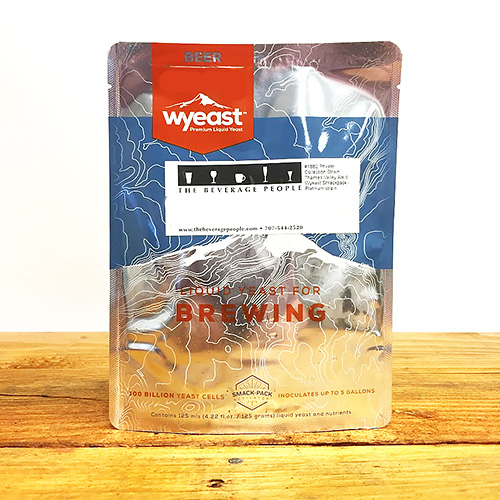 3789 Trappist Style Blend Wyeast Private Collection Smackpack

$ *
*Pricing Schedule:
Members receive 15% OFF all items, everyday, for the entire year of their membership period.Click for details.
A unique blend of Belgian Saccharomyces and Brettanomyces for emulating Trappist style beer from the Florenville region in Belgium. Phenolics, mild fruitiness and complex spicy notes develop with increased fermentation temperatures. Subdued but classic "Brett" character.
Specifications
Brand: Wyeast
Strain Origin: Belgium
Flocculation: Medium
Temperature Range: 68-85 °F
Attenuation: 75-80%
Ester/Phenol Production: Moderate-High
Alcohol Tolerance: 12%
Shipping Details
Qualifies for Free or $10 Flat Shipping! To trigger FREE SHIPPING in your cart, ensure you have met the $79 minimum and have omitted any ineligible items that are subject actual shipping charges. To trigger $10 FLAT RATE SHIPPING, simply ensure you have omitted any ineligible items.
Returns
How to Return Goods for Refund
All our supplies are guaranteed for one year. Request for refunds occurring more than 30 days after the date of purchase on non-defective goods may be granted as a store credit if the goods are returned in their original condition. Yeast is perishable and should be refrigerated on arrival. No refunds are allowed on sales of living organisms such as yeast and bacteria.