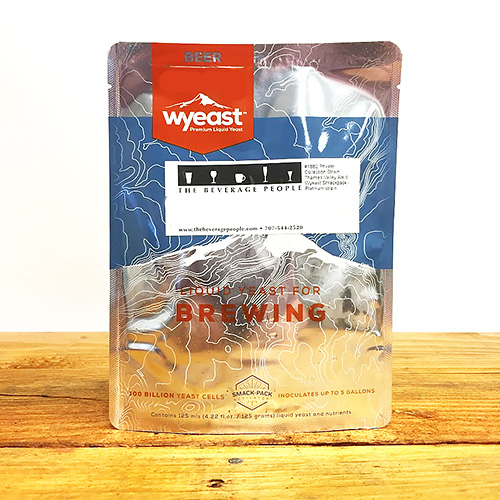 3031 Private Collection Strain Saison Brett Blend Wyeast Smackpack

*Pricing Schedule:
Members receive 15% OFF all items, everyday, for the entire year of their membership period.Click for details.
BY64
A blend of Saison yeast and Brettanomyces creates a dry and complex ale. Classic earthy and spicy farmhouse character meets tropical and stone fruit esters. Aging brings elevated Brett flavor. Expect high attenuation with this blend.
Specifications
Brand: Wyeast
Strain Origin: Belgium
Flocculation: Low
Temperature Range: 65-80 °F
Attenuation: 80-90%
Ester/Phenol Production: Moderate-High
Alcohol Tolerance: 12%